Counseling Services at Parker Integrative Health
In addition to the many brain rehabilitation therapies in our office, Parker Integrative Health also offers counseling services to promote the emotional and psychological well-being of patients. We offer individual, couples, and family therapy sessions to adolescents, teens, and adults on a variety of issues that include: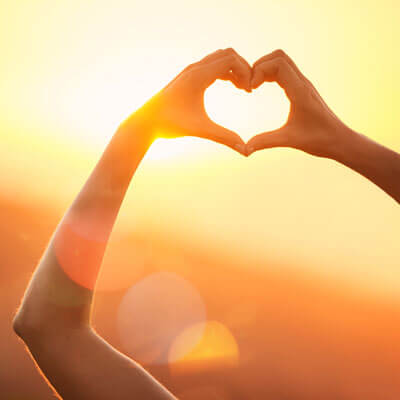 Anger Management
Anxiety
Attention / ADHD / ADD
Behavioral Issues
Depression
Family Dynamics
Grief and Loss
Life / Career Transitions
Low Motivation
Parenting Techniques
Relationship Issues
Self-Esteem
Social Skills
Suicidal Ideation
Trauma
What to Expect
Our counseling services give you the opportunity to identify different areas of your life that you would like to improve, learn new tools to help you thrive, and have a supportive space to be heard.
In individual therapy the client and therapist collaborate to treat specific issues (anxiety, depression, past or current trauma, etc.) as well as everyday challenges (relationship struggles, stress management, life transitions, family dynamics, etc.). We provide each client with a safe space to address hardships and work toward the change that they are seeking.
Our couples therapy works to address core issues between partners that are unique to them, often looking deeper than the presenting concern. In collaboration, the couple and therapist work to form healthy patterns of behavior, create a safe space for both individuals to speak, feel heard, and receive information, and to ultimately improve intimacy.
Our family therapy seeks to identify current family dynamics and how specific behaviors affect others within the family unit. The goal of family therapy is to resolve conflicts, learn new ways of relating to one another, and to create or improve an open line of communication between all family members.
Treatment Modalities
Our counseling staff utilizes a variety of treatment modalities including (but not limited to) Cognitive Behavioral Therapy, Dialectical Behavioral Therapy, Solution-Focused Brief Therapy, and Eye Movement Desensitization Reprocessing to assist in client treatment.
What is Cognitive Behavioral Therapy (CBT)?
Cognitive Behavioral Therapy is a counseling framework that focuses on challenging cognitive distortions to improve emotion regulation and unwanted behaviors. So often we have negative thought patterns about ourselves that stem from our life experiences (causing us to feel anxious or depressed), and CBT works to combat these thoughts while enforcing new and positive thought patterns.
What is Dialectical Behavioral Therapy (DBT)?
As a type of Cognitive Behavioral Therapy, Dialectical Behavioral Therapy focuses on emotion regulation, mindfulness, and distress tolerance. DBT is known to treat various mood disorders, suicidal ideation and self-destructive behaviors and was originally directed toward the treatment of Borderline Personality Disorder.
What is Solution-Focused Brief Therapy?
Solution-Focused Brief Therapy (SFBT) is a goal-directed, collaborative approach to change. With less emphasis on past experiences, SFBT focuses on an individual's present circumstances and future goals, utilizing specific techniques to help clients reach a solution.
What is Eye Movement Desensitization Reprocessing (EMDR)?
Eye Movement Desensitization Reprocessing is an evidence-based form of trauma therapy that focuses its attention on traumatic experiences that the brain did not process properly. With a somatic and attachment focus (S.A.F.E), our EMDR treatment looks at how disturbing experiences were stored in the brain and works to reprocess these memories to improve current symptoms.
Have Additional Questions?
Contact our front desk to schedule a free 30-minute consultation with our mental health clinician to see if our counseling services are the right fit for you!
CONTACT US »

Counseling Services in Parker, CO | (303) 841-9565