Meet Meghan Olson, MSW, LSW, CHWC
Licensed Psychotherapist & Neurofeedback Specialist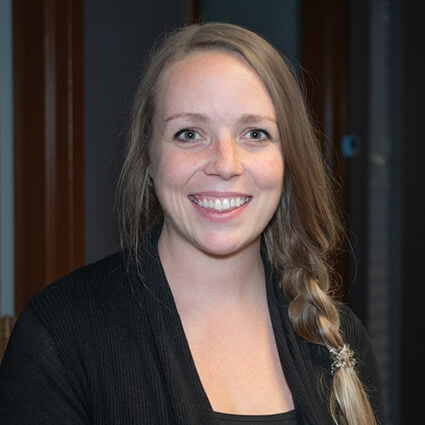 "I enjoy being able to help clients work through their hardships and realize their true potential." Meghan finds it particularly fulfilling to be part of the Parker Integrative Health team as our staff loves promoting the physical, emotional, and psychological wellness of individuals.
Helping People Become Resilient
Meghan is passionate about helping people emotionally get to the next level. "My goal is to help clients process their emotions, overcome past traumas, and promote their own resiliency." Meghan seeks to empower clients and help them realize that their past does not have to define their future.
Education and Certification
Meghan graduated from Colorado State University in 2014 with her Bachelor of Science degree in Psychology and Criminology. She later furthered her education at the University of New England where she obtained her Master's degree in Clinical Social Work in 2017. As a mental health practitioner Meghan has worked with all ages as an individual therapist, family and children's therapist, couples therapist, crisis clinician and neurofeedback technician. Meghan often utilizes cognitive behavioral therapy interventions and maintains a person-centered, solution-focused approach to treatment.
Passionate about learning, Meghan is always seeking to further her education. She has most recently earned a certification as a Brain Health Coach through Dr. Daniel Amen's renowned Amen Clinics and is currently working toward her EMDR certification.
Outside the Practice
Meghan is a Colorado native who enjoys living an active lifestyle (whether it be in the gym or the outdoors). When she is not with clients Meghan spends most of her time with family and friends.

Meghan Olson | (303) 841-9565