Regenerative Medicine at
Parker Integrative Health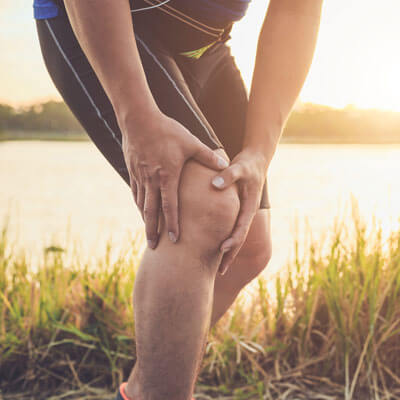 Parker Integrative Health offers regenerative medicine services to help you revitalize your health. All services are carried out by our Family Nurse Practitioner Chelsey Dobesh. We look forward to assisting you!
The Levels of Regenerative Medicine
After your consultation, we can decide which is best for you to start with.
Prolozone. Brought to the U.S. from Germany in 1984, it is one of the most cost-effective options within regenerative medicine. It can help with acute or chronic pain, regenerating the area of problem. You'll receive a total of 4-8 injections, spaced out over time. Typically, we expect to see a difference within the first two injections.
PRP. Platelet-rich plasma, or PRP, is the second level of regenerative medicine. It involves getting a series of three injections.
Knee-Related Ailments
If you have knee problems, we have a unique protocol that we've designed to get you long-term results as quickly as possible. We'll carry out a program of knee compression before embarking on your treatment, which is typically PRP. This approach allows you to start regaining some of the much-needed space in your knee.
Take the Next Step
Start your healing. Contact our team now to schedule your initial consultation!
CONTACT US »

Regenerative Medicine in Parker, CO | (303) 841-9565